About VOLKMANN & ROSSBACH GmbH
VOLKMANN & ROSSBACH is one of Europe's market leaders in road and traffic safety. We install and repair vehicle restraint systems on German motorways, federal roads, rural roads and district roads with our own installation crews. Due to our own German production of crash barriers, we are able to produce the required volume ourselves and deliver it directly to the construction site with our own long-distance trains. But that's not all, we export our products worldwide thanks to a large network and licensing partners.
In this way, every single employee of the VR Group makes a contribution to road safety on our roads.
Our headquarters in Montabaur include the VR branches and subsidiaries.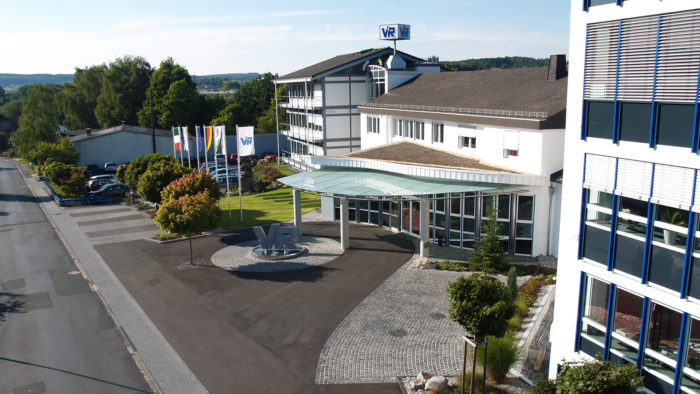 Volkmann Strassen- und Verkehrstechnik a strong partner
VSV - Volkmann Strassen- und Verkehrstechnik - is a spin-off of Volkmann & Rossbach GmbH that was founded in 2020. As part of the internationally operating VR Group, VSV can provide expertise, services and products that go far beyond its own portfolio.